Our engraving and printing capabilities offer you a full range of services in managing your brand identity materials. At Majestic Mills, we strive to work with you on all levels to make sure any project, whether large or small, is completed on time and on budget.
All of our printing techniques are done in house. They can be used individually or as a dual process to enhance any design.
Foil stamping - The application of foil, a special film-backed material, to paper where a heated die is stamped onto the foil, making it adhere to the surface leaving the design of the die on the paper. Foil stamping can be combined with embossing to create a more striking 3D image.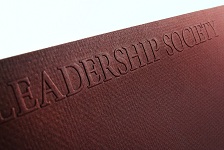 Embossing - Heat and pressures reshapes the surface of the paper to create an image. Embossing can be single, multi-level, beveled, or sculptured . Embossing can be done on plain paper or combined with ink images, or foil for special effects.
Products offered
Stationery -- Letterhead, 2nd page letterhead, envelopes, business cards
Marketing -- Brochures, presentation folders, newsletters, mailing labels, note cards, envelopes, business cards, post cards, note pads, buck slips, script covers, report covers, with compliments cards
Print Collateral -- Large envelopes, custom size envelopes, window envelopes, customized inside tint envelopes, private watermark paper, Will supplies
Social -- Invitations, announcements, holiday cards
Services
Macintosh and PC files ( MAC files are preferred).
Indesign, Quark, Illustrator, and Photoshop.
Press proofs and ink draw downs available
Direct-To-Plate Imagesetting
Warehouse and inventory programs